XXV: Access Gallery Annual Auction Fundraiser
WORKS ON VIEW: during regular gallery hours November 14 - 19, 2016
PREVIEW NIGHT: Thursday, November 17, 2016, 7:00 PM
AUCTION EVENING: Saturday, November 19, 2016, 7:00 PM
Access Gallery invites you to our most important fundraiser of the year! XXV celebrates an important milestone for Access: our 25th birthday. Promising to be our most exciting auction yet, XXV features spectacular work generously donated by nearly 70 local and international emerging and established artists, many of whom exhibited with Access early in their careers. Continuing a tradition established last year, XXV will also include a mystery artist, whose identity will only be revealed through bidding.
Preview the work of our auction artists on our auction website!
FIONA ACKERMAN
DIYAN ACHJADI
CEDRIC BOMFORD
NOUR BISHOUTY
FIONA BOWIE
CHRISTOPHER BOYNE
BILL BURNS
STEVEN BREKELMANS
MARK CUNNINGHAM
PAUL DE GUZMAN
FEI DISBROW
LUCIEN DUREY
DRIL ART COLLECTIVE
TODD EVANGER
ELISA FERRARI
JULIA FEYRER
KRISTINA FIEDRICH
JENEEN FREI NJOOTLI
NANCY FRIEDLAND
JACKIE FRIOUD
GABRIELA GODOI
RODNEY GRAHAM
SARA GRAHAM
ANGELA GROSSMAN
MATTHIS GRUNSKY
RANDY GRSKOVIC
NOA GINIGER
JILL HENDERSON
KATE HENDERSON
COLLEEN HESLIN
ANTONIA HIRSCH
AMY-CLAIRE HUESTIS
ALLISON HRABLIUK
TAM IRVING
CATHI JEFFERSON
JUDY JHEUNG
ANNA KASKO
TIZIANA LA MELIA
KELLY LYCAN
VINCENT MASSEY
ALISON MACTAGGART
NATHAN MCNINCH
HYUNG-MIN YOON
JONATHAN MIDDLETON
SIMON MONTGOMERY
MICHAEL MORRIS
KAREN & PEGGY NGAN
BRITTANY NICKERSON
LISA OCHOWYCZ
GARY PEARSON
MANUEL PINA
BIRTHE PIONTEK
LAURA PIASTA
JAIK PUPPYTEETH
AMAARA RAHEEM
BEN REEVES
JAYCE SALLOUM
JON SASAKI
EMILIANO SEPULVEDA
ERIN SIDDALL
EVANN SIEBENS
HEATHER KAI SMITH
M. E. SPARKS
PATRYK STASIECZEK
JONATHAN SYME
HO TAM
ANDREA TAYLOR
DYLAN TOWNLEY SMITH
JASMINE WALLACE
CLARE YOW
ETIENNE ZACK
KAREN ZALAMEA
The support of members, donors, and participants like you at this important fundraiser continue to make it possible for the gallery to support compelling and critically engaged emergent practices. Admission to the auction is $25, and includes membership at Access Gallery for the calendar year. Current members enter for free.
Skip the door & purchase your membership in advance!
Absentee bids will be accepted until 5:00 PM, Saturday, November 19, 2015. To place an absentee bid or make another enquiry email Director/Curator Kimberly Phillips at k.phillips@accessgallery.ca
XXV: Access Gallery's Annual Auction Fundraiser is generously sponsored in part by:

Fine Art Framing & Services, Ltd.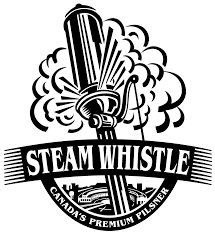 Steamwhistle Brewery